Group History
History by James M1TES 
I have tried to piece together some information regarding the history of The Lowestoft and Gt Yarmouth Repeater Group.
My sources of information have come from Mervyn Wooltorton (G4TAD) Repeater Keeper, Noel Matthews (G8GTZ) who was responsible for GB3NR at the time and Paul Godfrey (G8JBD),
This happened well over Thirty Years ago.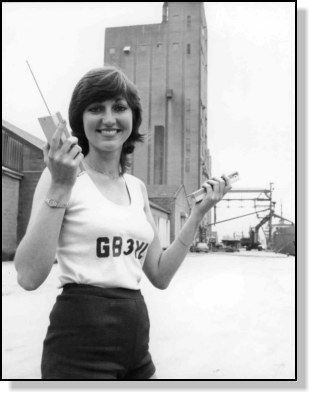 Paul Godfrey recalls that the original idea for a 70cm repeater came from the late Bernard Gillingwater G3NTV who had reserved the call sign but not taken the project any further.  I believe that in 1981 GB3YL became operational from the 75m high, 13,500 tonne capacity, monolithic concrete grain silo in Lowestoft.   Although Initial trials were carried out from Mervyns house in Oulton Broad with the late Les G3JMU there were probably no more than a dozen operators on 70cm in the area in 1979/80.
Technical assistance was provided by Noel Matthews G8GTZ who was involved with GB3NR in Norwich at the time.  Paul Godfrey`s log book records show a contact with G8GTZ/A.  Paul believes this was a test transmission from the silo site that Noel was doing via the box the date is 1/6/1981. Paul mentioned that after that date he has entries in his logbook from the 4th June 1981 indicating he had a contact via YL with G8OVS in Ormesby and many others after that date.
Mervyn told me that in the beginning he had built the first unit using a PYE transmitter which at that time used a Tripler from 144.450 MHz to 433.350 MHz although it worked the output was very dirty and could be heard on 2 metres for miles.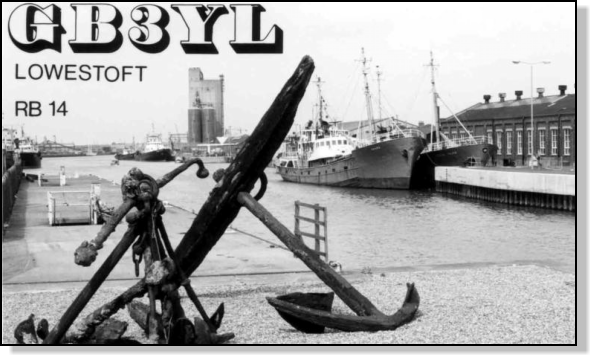 Mervyn recalled that the RX was a PYE R460.  The original cavity filters are still in use (on GB3JS), two of which were  Pye cavity filters that were once owned by Paul Godfrey G8JBD and John Swatman G4BSH and came from an auction held in the 1970s in Great Yarmouth of equipment owned by British Petroleum before they moved out of Gt Yarmouth.
The original logic was a GB3US design which worked very well for years. The original aerials were 2 x 4 stacked dipoles from Jay beam. Although we experimented with all combinations (some licence compliant and some not) we finished up with a 10dB RX collinear and a 4 stack TX which I believe are still in use today; both were from Jay beam and were used in offshore navigation 


In the early 90's the repeater moved to St Peters Court, Lowestoft which stands at 88mtrs.
In 2009 GB3YL was upgraded from a PYE T414 TX, PYE R460 RX and GB3US LOGIC to a Motorola compact repeater Base station with CTCSS access only. The controller / logic used in the Motorola was built by Jake Beven (G1YFF) 

In 2015 the Lowestoft & Gt Yarmouth repeater group merged with ECRG the East Coast Repeater Group, bringing GB3JS, GB7BE & GB7EB under the groups operated repeaters.

In June 2017 after the tragic Grenfell Tower fire the repeater group lost the site at St Peters Court. Luckily the Grain Silo, agreed to bring GB3YL back to it's original home.

The group have also got a spare unit consisting of a Nokia BR450N.
*** TO BE CONTINUED ***